Header and Footer Snippets Module allows you to add or insert html, css and javascript code in your website. You can easily build this module with EnterAddons.
Using Header and Footer Snippets Module :
You can see the below video to get an insight into how you can use the Header and Footer Snippets Module, Or you can follow the documentation whichever you find convenient.
Firstly, Go to Enteraddons Dashboard clicking with "EnerAddons" from Left Menu Bar.
Step1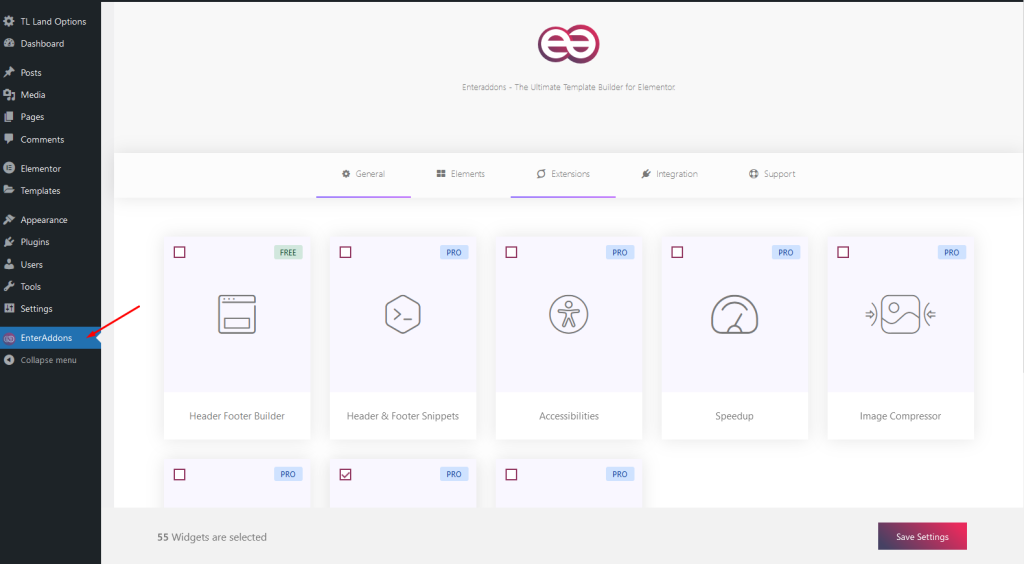 Then, go to 'Extension' tab option and Checked 'Header and Footer Snippets' Module. And Click on 'Save Settings'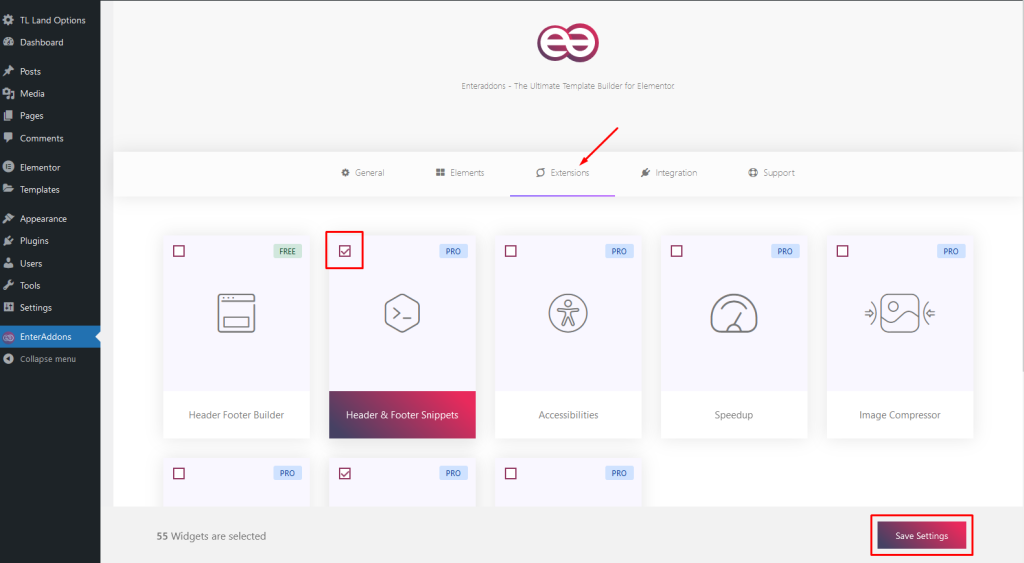 After that, click 'Add New Snippet' button and build 'Header Footer Snippets' .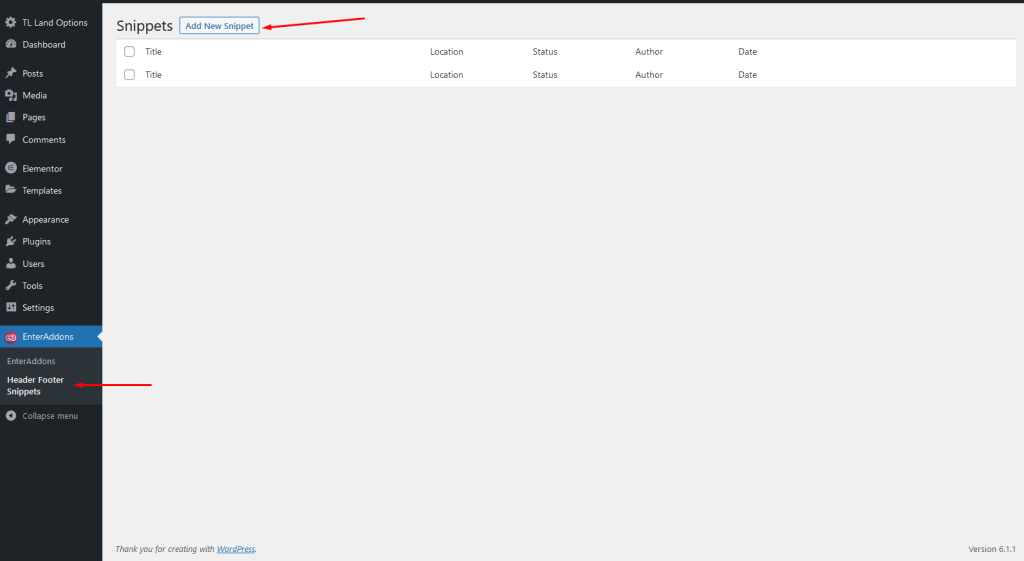 Then, filled up all options like below.
After that, write some HTML code. You can also write CSS or JavaScript code. Then Click 'Publish'.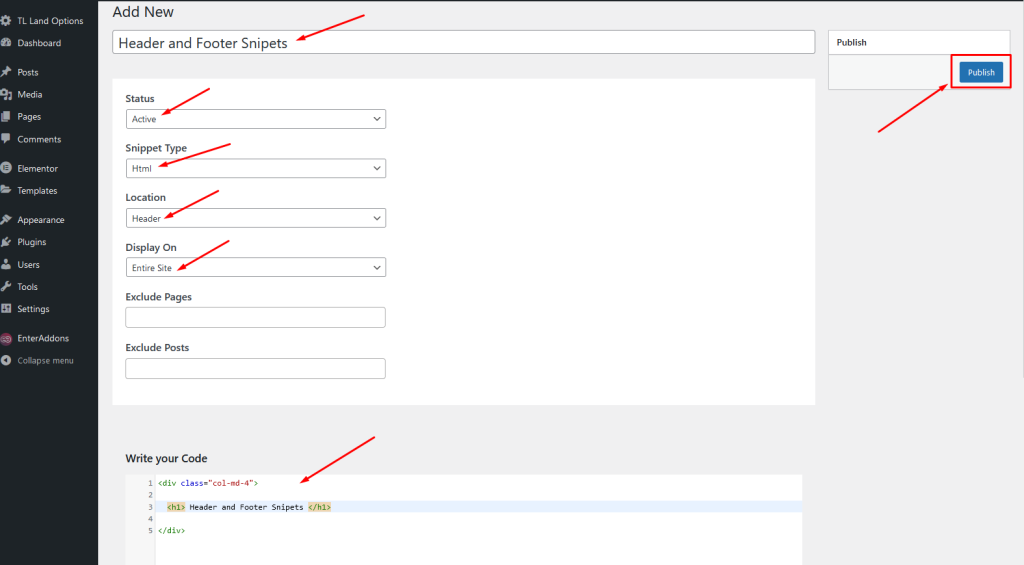 Step 2
After that, you can see the out put of 'HTML code snippets', that is shown below.

That's it.